Format your Book for Kindle on Fiverr
Most authors compose their book using MS Word or a similar program. Before your book can appear on Amazon Kindle however, it needs to be properly formatted, including a clickable table of contents, chapter headings, etc. This Fiverr freelancer has hundreds of reviews for Kindle formatting!
Best Createspace (Paperback) Formatting on Fiverr
If you want to make your book available in paperback, you'll need to have it designed in the correct format. Freelancers on Fiverr can convert your document to a format that will match whoever you'll be printing through (Createspace, Lulu, etc)

Here at PaidAuthor.com, we're writers and publishers ourselves. Over The last few years, we've each used one particular person to format more than 40 of our books. Her name is Tami, and she runs Integrity Formatting. For $60, you get THE BEST formatting in the industry.
As a reader of PaidAuthor.com, Tami has also kindle offered a $5 discount to anyone who wants to try her services. Just mention the Integrity Formatting Promo Code PAIDAUTHOR when you book to get your $5 discount.
Her details are below:
With Graphics/Images
This option includes the creation of images for chapter titles to allow for decorative fonts to display within the E-book and to provide a more elaborate format/appearance to the paperback.  Graphics are created for each chapter, and depending on content feature graphics for notes or other elements of the story.
E-book (includes return of MOBI, EPUB and Word file)    $60
Paperback (includes return of PDF file)                              $60
Plain Text
This option is exactly what it says – plain text only, there are no graphics/pictures in the file.  Due to the display properties on e-readers, there is a limited font selection available for E-books with this option.  Font choices in paperbacks are less restricted.
E-book (includes return of MOBI, EPUB and Word file)    $40
Paperback (includes return of PDF file)                              $40
Smashwords File
Smashwords has very particular formatting requirements to ensure the file passes through the Autovetter process and achieves publication in the 'Premium' Catalog, which maximises the distribution of your file to online retailers.  This options includes return of a .doc file) for uploading to the Smashwords site.
When requested in conjunction with E-book $15
When requested alone (Plain Text) $40
When requested alone (Graphics/Images) $60
Edits/Updates
Complete reformat (same graphics) $half original format fee
Editorial changes – up to 10 $10
Editorial changes – more than 10 $25 per hour
 Uploading of Files to Retail Sites
Fixed fee (per retail site) $15
 What do you need to provide?
If you decide you'd like to work with Integrity Formatting, we'll need the following from you:
publication deadline and timeframe for return of formatted file
manuscript file in word format (.doc or .docx)
cover image (.jpeg or .png format)
any specific graphics you require included in final format (.jpeg or .png format)
any hyperlinks you want embedded in the final file
For Paperback: Trim size (eg 5 x 8, 6 x 9 etc)
Front Matter:

copyright information
For Paperback: ISBN Numbers
dedication

Details of any special requirements you have – eg:

Specific graphics for chapter headings,
Preferred fonts or font sizes
an indication of any 'feature' text in the manuscript eg text messages, notes etc

End Matter:

Acknowledgements
About the Author
Promotional Content (e.g. other books you have written or wish to promote, excerpt for your next book etc)
You can see some examples of Integrity Formatting's paperback and ebook results below.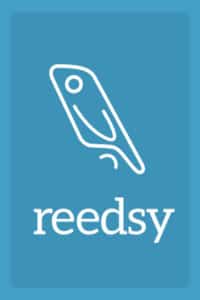 Reedsy is a 1 Stop Shop for book cover designers, editors, and formatters. If you're looking to establish a professional relationship with an ebook or paperback designer that you can work with long term, then Reedsy is the place to go.
All their formatters and book designers have their experience listed, so you can find someone who has worked on a project like yours before.
Because of the wide range of previous work their formatters have completed, their prices vary depending on the person you choose to work with, so rather than us listing a particular price here, you're better off checking out their site for yourself.
As a reader of PaidAuthor.com, you get $20 of bonus credit when you the link below.
Anscot Publishing is a full service publishing house for authors who would rather hire someone for the various aspects of book creation, and then retain 100% of the publishing rights (as well as 100% of the royalties) themselves.
Along with cover design and editing services, they also offer formatting for both Ebooks and Paperbacks.
You'll be looking at about $99 for ebook formatting, and $399 for a professionally formatted Createspace Paperback version of your manuscript or novel.
Mention the code PAIDAUTHOR when making an order to get a 5% discount.