Your Book Promoter Coupon Code: ECN440A75R for 10% Off!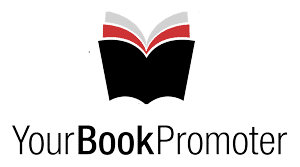 Your Book Promoter is one of the longest running book promotion companies still in business today. It's sister company, BooksGoSocial, has a huge network of readers, constantly clamoring for new books to sink their teeth into, and Your Book Promoter gets your book right in front of those readers.
The way Your Book Promoter works is a bit different to most promotions groups though.
With most book promoters, you'll get a single post on a website or Facebook page, or a single listing in an email to their subscribers for your advertising fee.
With Your Book Promoter, your joining fee doesn't just give you one post or one email, it gives you THREE MONTHS of promotional and publishing services, as well as entry into several Author Only groups where you can garner extra reviews, and discuss successful promotional strategies with like-minded authors.
The company is headed by Laurence O'Bryan, who is not only a successful author in his own right, but has also been working in the book marketing industry for years, and has headlined many an independent publisher's conference.
They have several packages, but even the the most basic package includes:
2 weeks of Tweets to 733,581 Readers

3 months Full Membership
Includes Email & Facebook promotions
700+ visitors to your Amazon book page, guaranteed!
Global book promotion
Book Reviews & Support
FREE Book Marketing Guide
Access to the Book Buying Club
Blog post boosts each month
Online video readings of your book promoted through their Network
And here's the best part: at the moment you can use the Your Book Promoter Coupon Code ECN440A75R to get 10% off your promotion and membership! (You might want to copy and paste the code!)
Your Book Promoter also offers a 60 Day Money Back Guarantee, which means if you don't get the results you want, you can get a complete refund anytime in the first 60 days, and let me assure you, there aren't many book promo groups that offer that!
Have a look at the video above to hear some testimonials from other authors, and then visit their site to get any more information you might want. You can visit Your Book Promoter Here.