Riffle Books Promo Code PA50 for 50% off!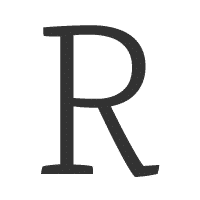 Riffle Books has been active in the book promotion industry for about 5 years now, and has seen consistent growth over that time.
Along with thriving Facebook and Twitter pages, they also have a flourishing website and subscribers numbering hundreds of thousands. They promote on all major sites including Amazon, Barnes & Noble, Kobo, Google Play, and iTunes. An Amazon or Barnes & Noble link is required to run a promotion with them however, because the majority of their subscribers are US Kindle and Nook owners.
Then have 26 different categories in which to promote your book, including Romance, Science Fiction, Cookbooks, Erotica and LGBT, so you can be certain that you'll find the exact right genre of readers for your promotion.
Like all the biggest book promotion sites, they do have some requirements before they'll accept you: your book must be free or discounted by at least 50%, it must have a good looking and professional cover, and it must also be at least 150 pages (although children's books can be just 32 pages).
For our promotion, we went with a $100 promotion (which was reduced to $50 because of our promo code!) and we decided to make the book free for a 5 day period. We ended up with over 1,100 downloads, which is a great result. Particularly considering that the author whose book we promoted has several other books available, $50 to get 1,100 new readers is an absolute bargain.
The prices for Riffle Books promotions vary from between $25 to $100 depending on the size and popularity of the genre chosen, but they are offering our readers a 50% discount when you use Riffle Books Promo Code PA50 when you submit your book.